Maybe it's my goth-ish nature, the gloomy side of my personality, but the Semana Santa (or Holy Week) always had a great appeal in me, despite myself being fully agnostic. It's a season of atonement, of introspection, of penitence, the climax of a solemn season that is Lent. All this ends up in its very slow-paced, dark and intense rituals that becomes the core of every Holy Week tradition in every catholic country throughout the world, regardless of how different. For some time I had my eyes set in Spain's Holy Week traditions, after already attending some in my own country. Despite being so close, Portugal's neighbor tends to be much more devout, religion plays a bigger role in the traditions which leads to being lived in a much more passionate way, more committed and in larger numbers, and in Spain you really don't have a bigger holiday than that.
With all that in mind me and my mate João Maia, packed our gear and drove to the north of Spain, there's a plethora of cities to pick from (again, you really don't have a bigger holiday than the Holy Week), but we ended up heading towards Zamora, a small city with that cool, laid-back small city vibe that I liked so much the first time I was there. A place charming enough on its own to spend a few days, without the having to rely too much on a few processions of hooded men, a backup plan just in case this ended being a flop… It wouldn't be. Waiting for us were a dozen of processions, and by the time we arrived we had already missed a few. It would be a week were each day was more intense than the previous, so that when it got to Holy Friday there was almost a non-stop cycle of processions, day and night. By the time we were back in Lisbon we were truly needing some rest.
As expected, all this was lived very intensely in the city, the huge crowds attending the many insanely long processions (one of the largest gathers around 5000 people, starting as early as 5AM) where it's quite common to have people participating several of them, and throughout the city it's hard to avoid it's happening: from the closed streets to small things like the small hooded men dolls in the counter of the café we used to have our breakfast. Nowadays the more I photograph celebrations, festivals and such, the more I'm attracted with the small things outside the "main event": all the build up and that beer before it starts, the breaks in between, the aftermath or all the things happening in parallel. Those for me are as important as what's happening under the spotlight, and tell a lot about how a community lives its traditions.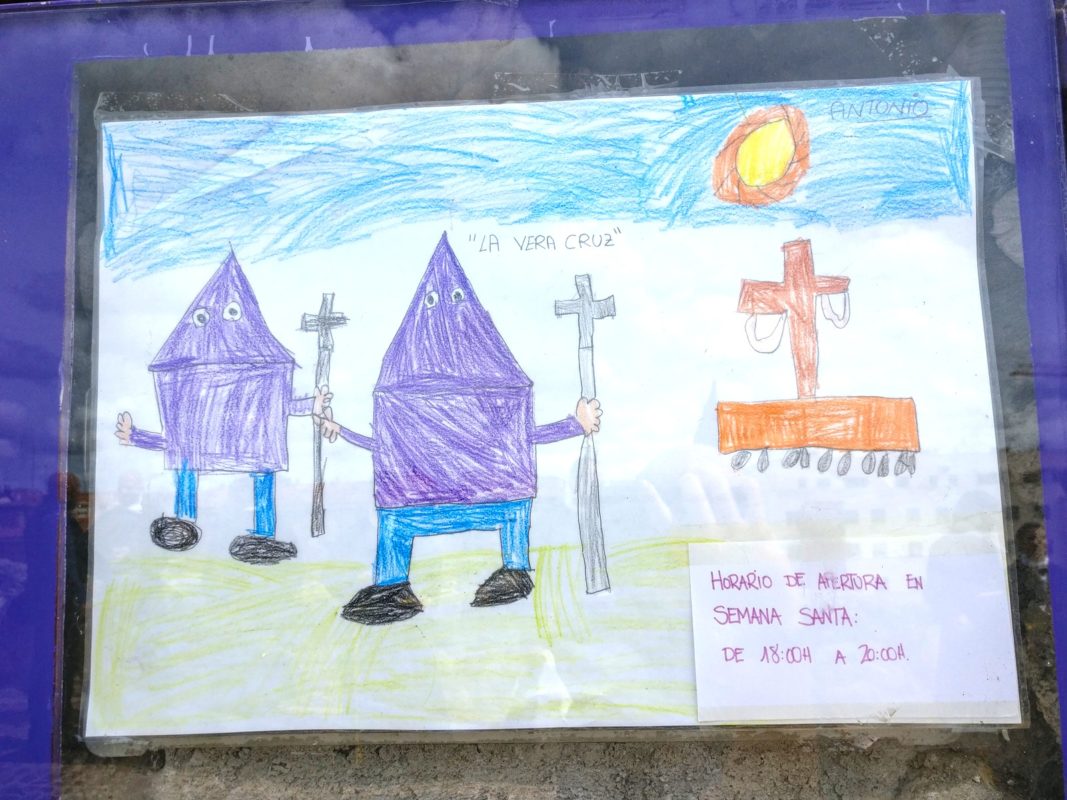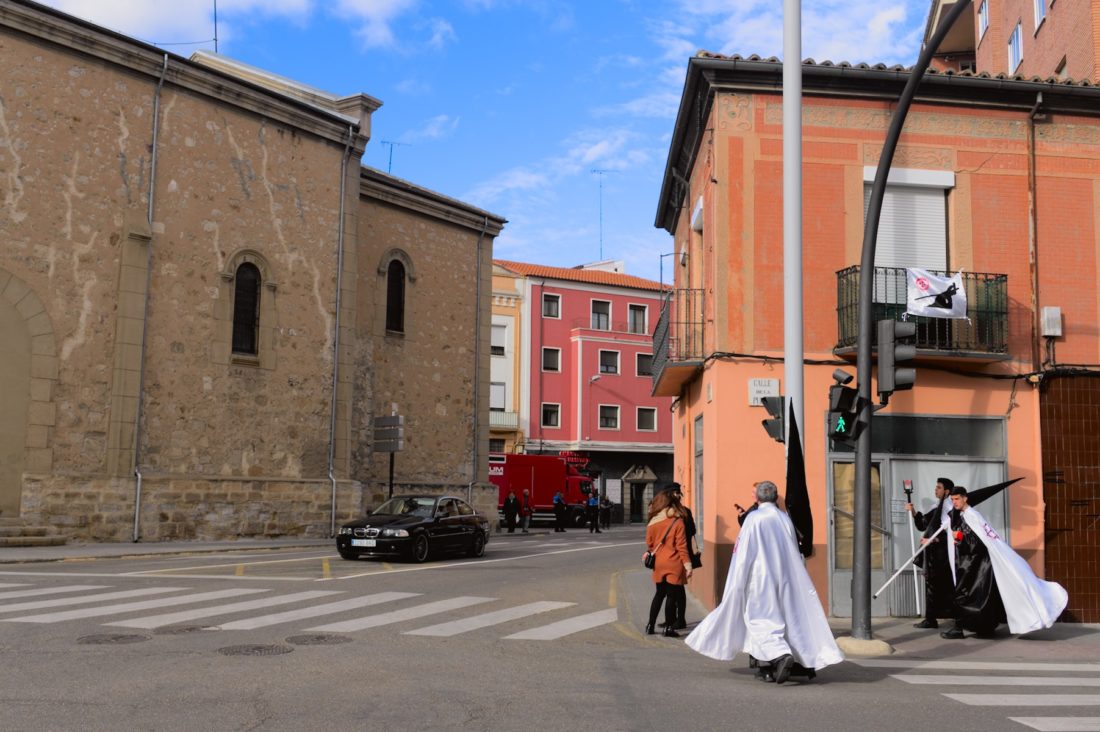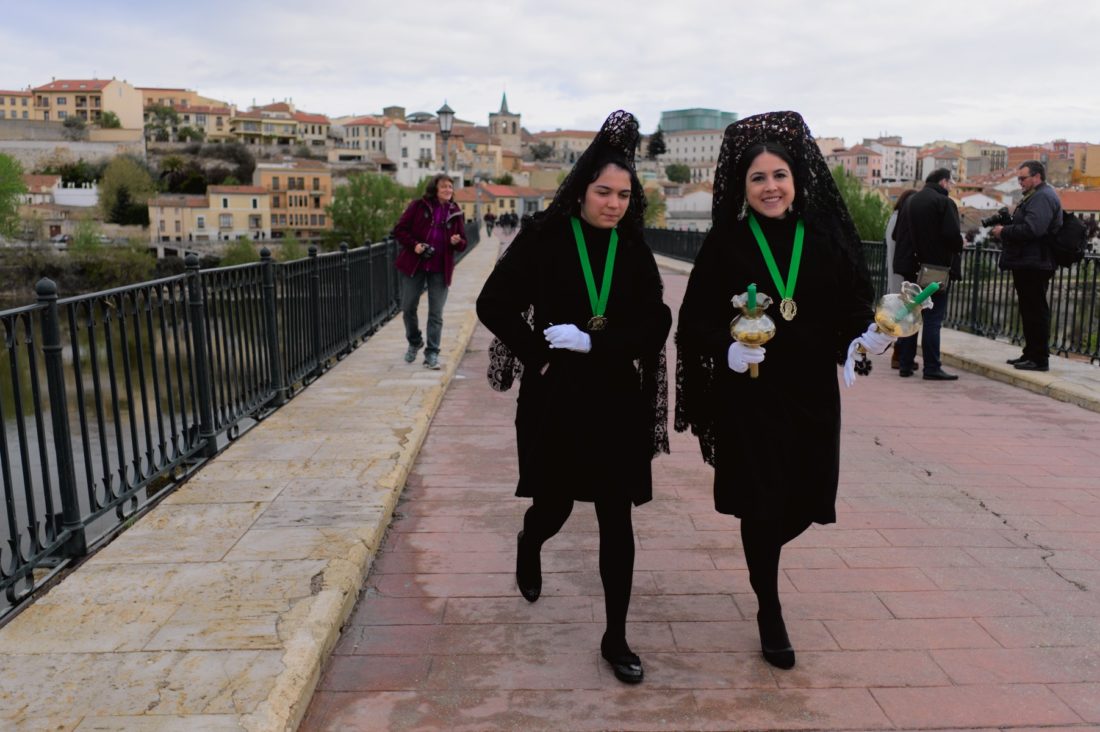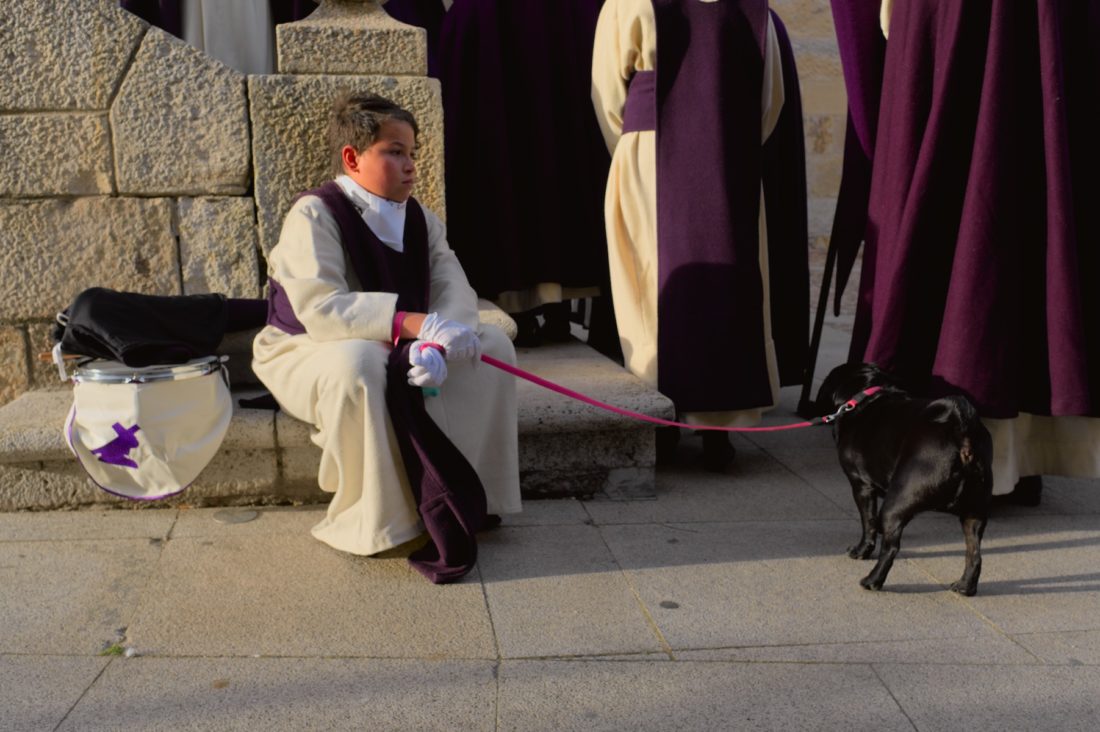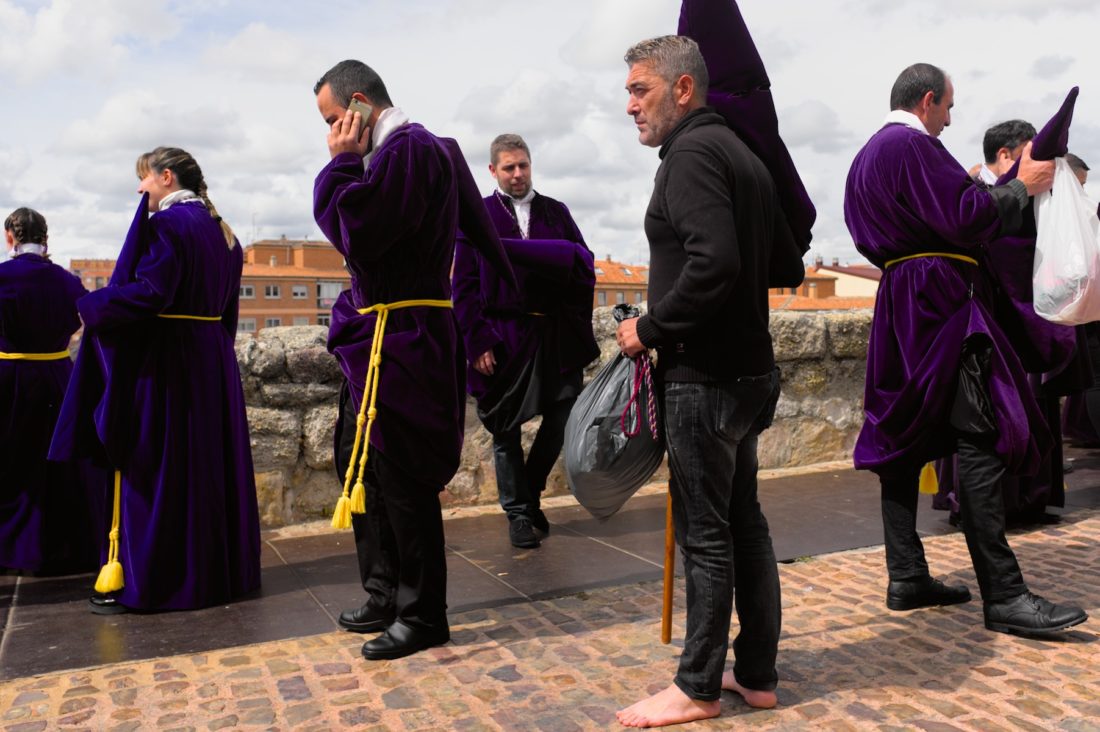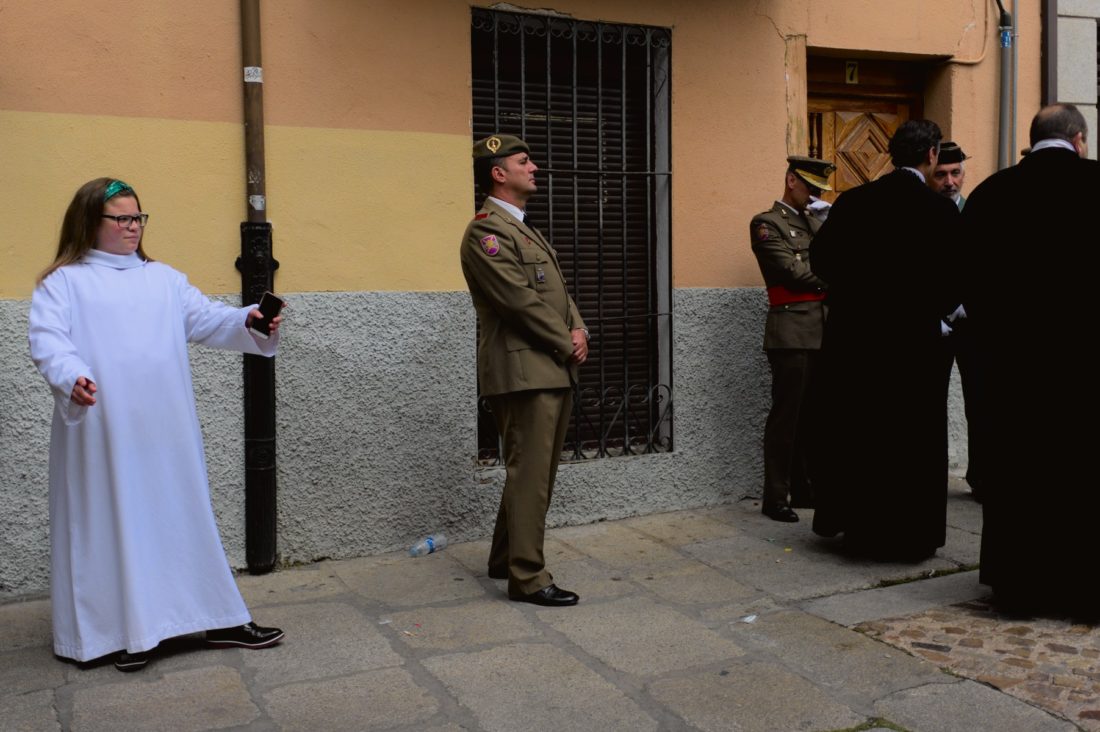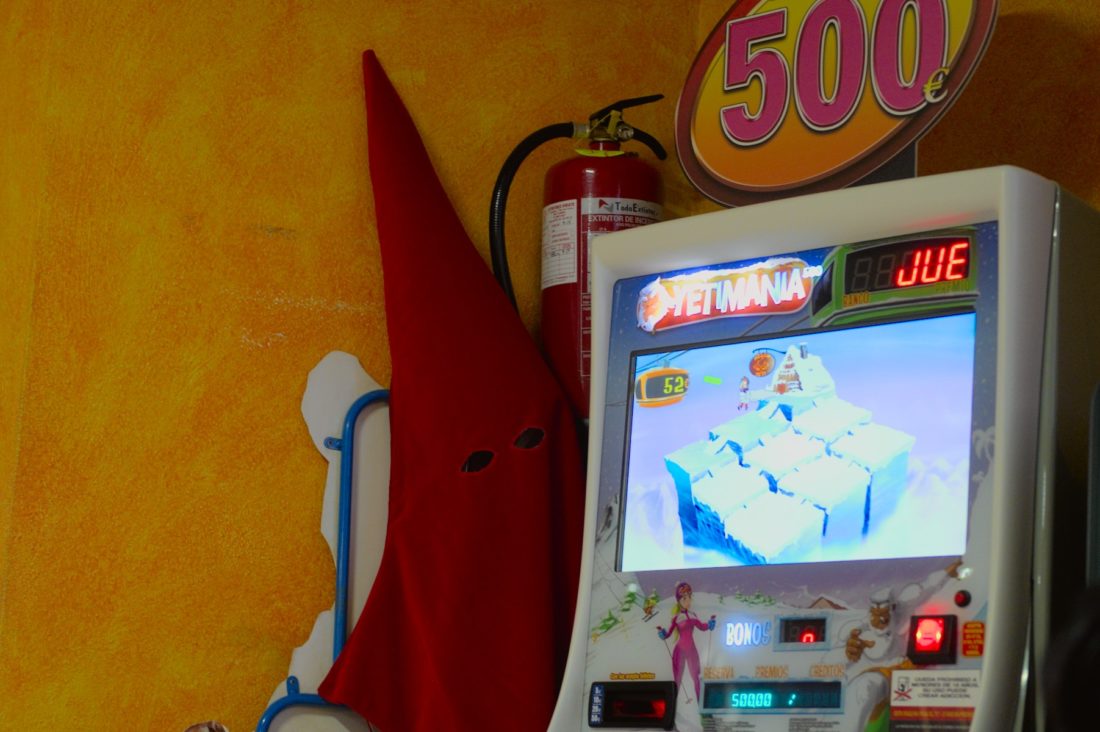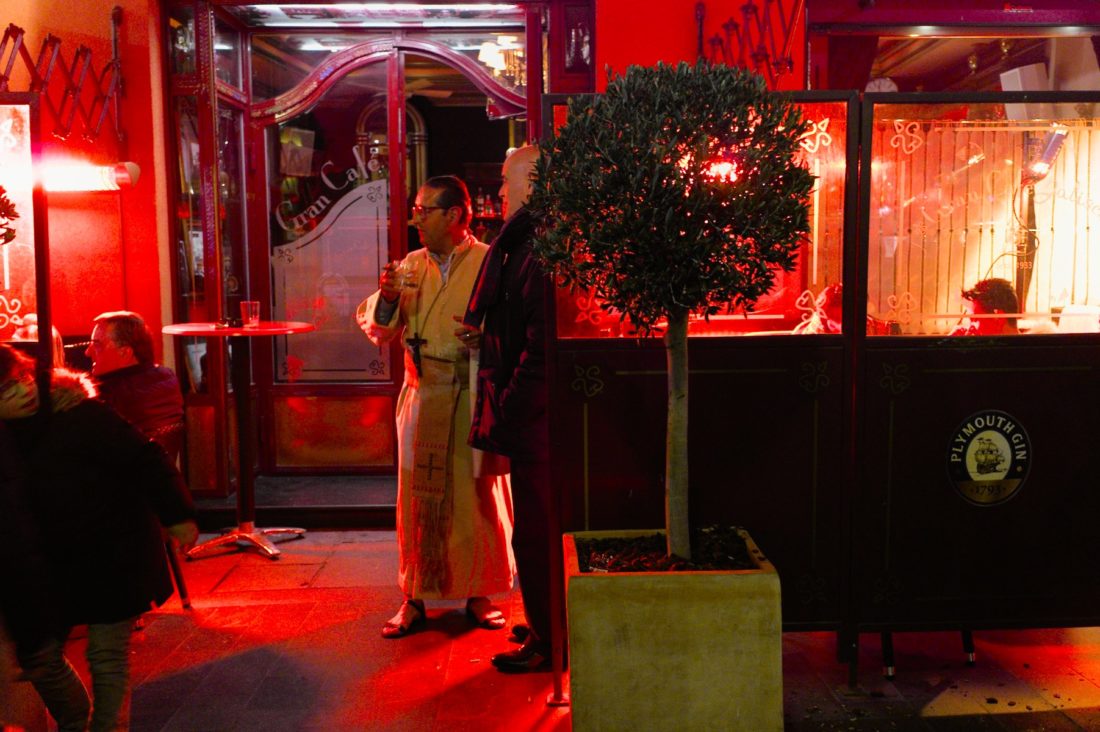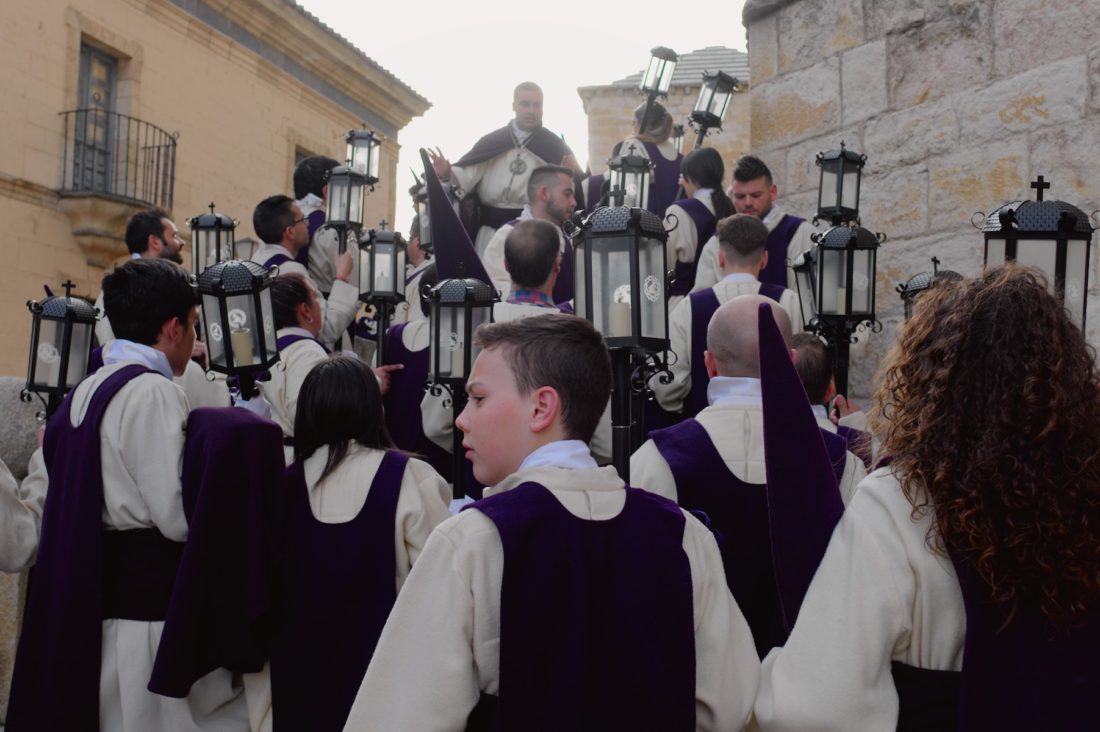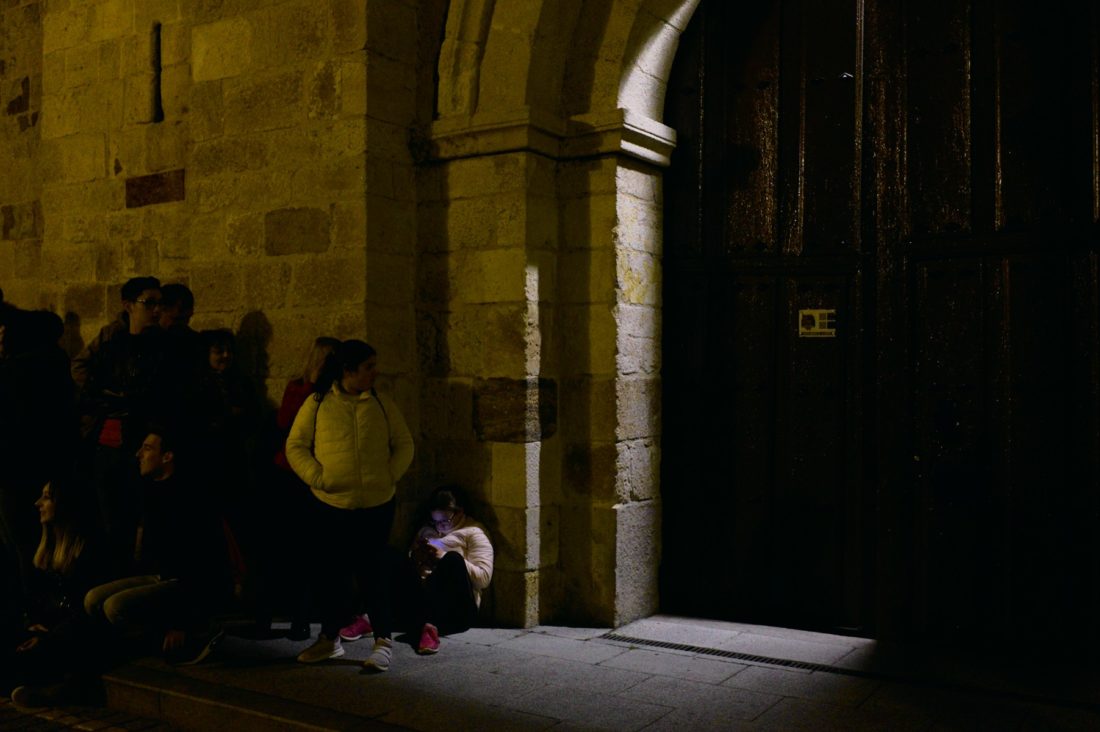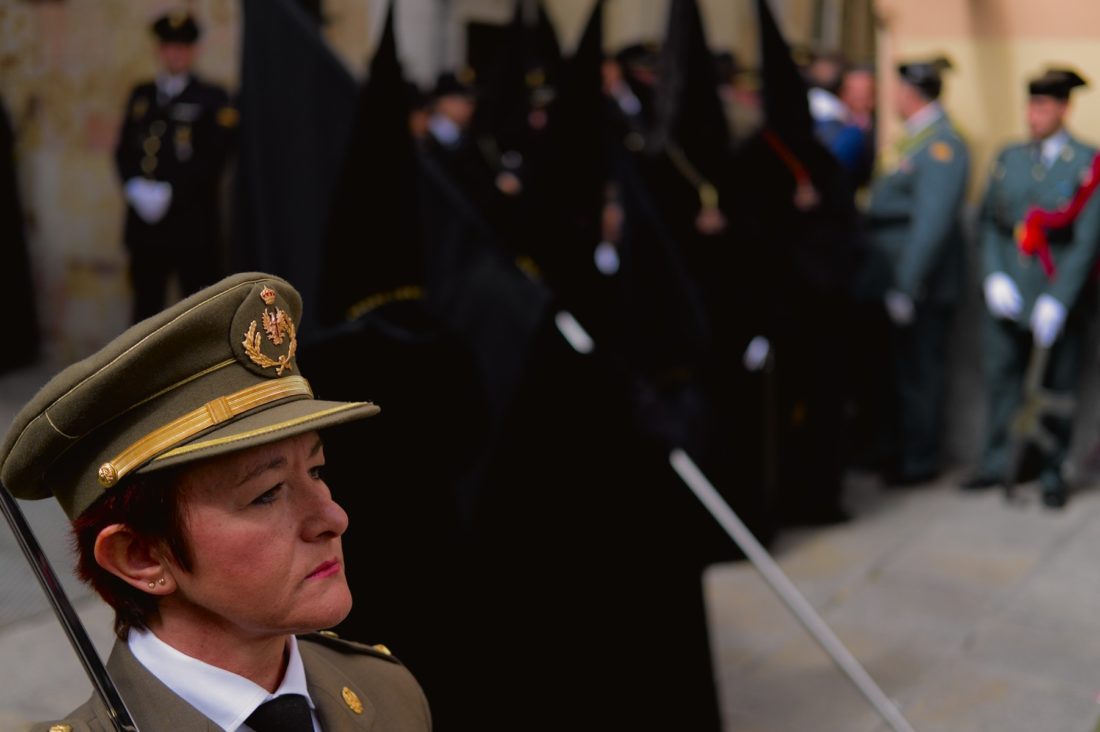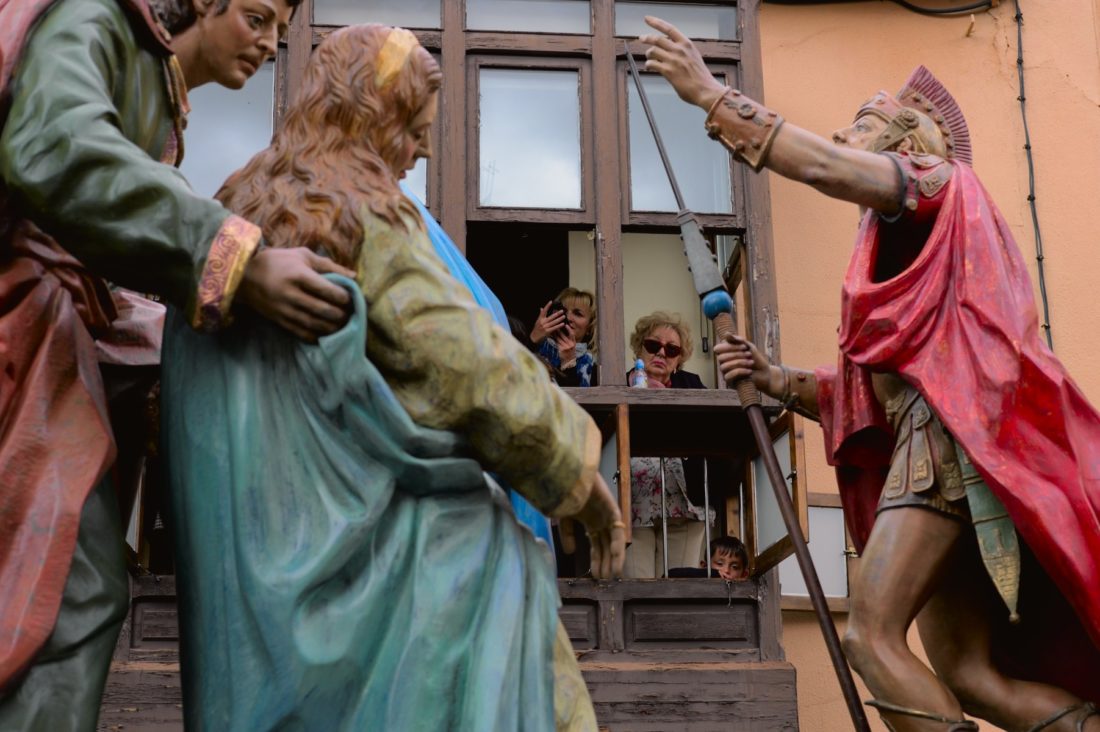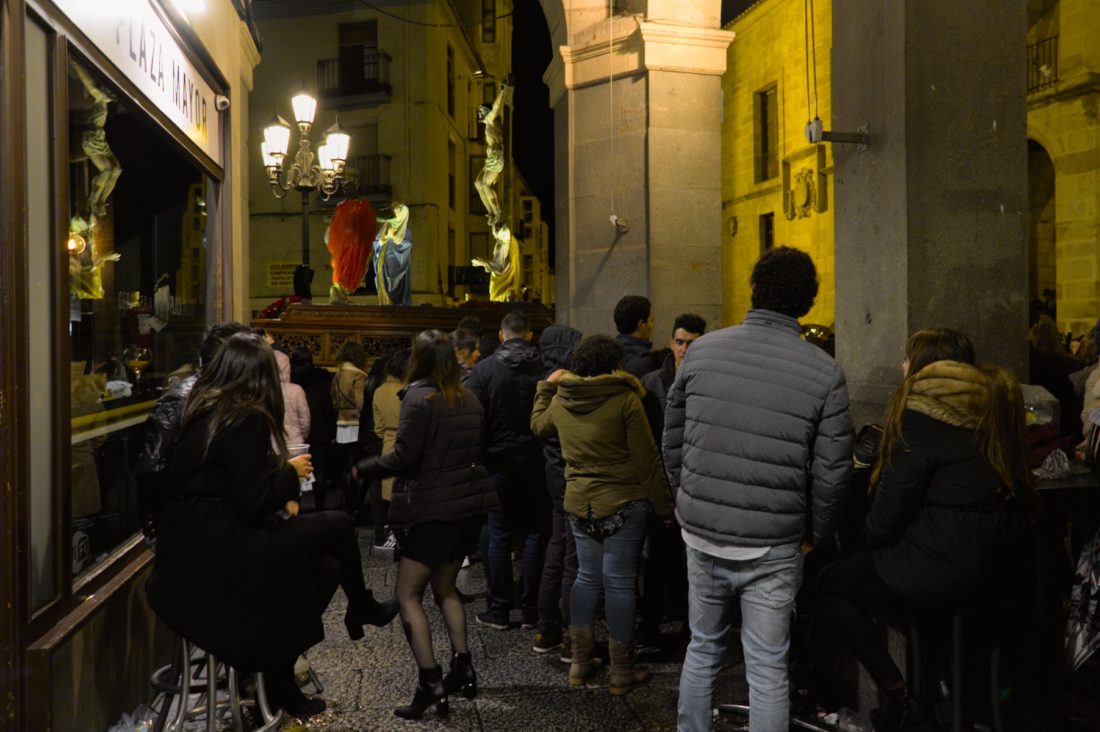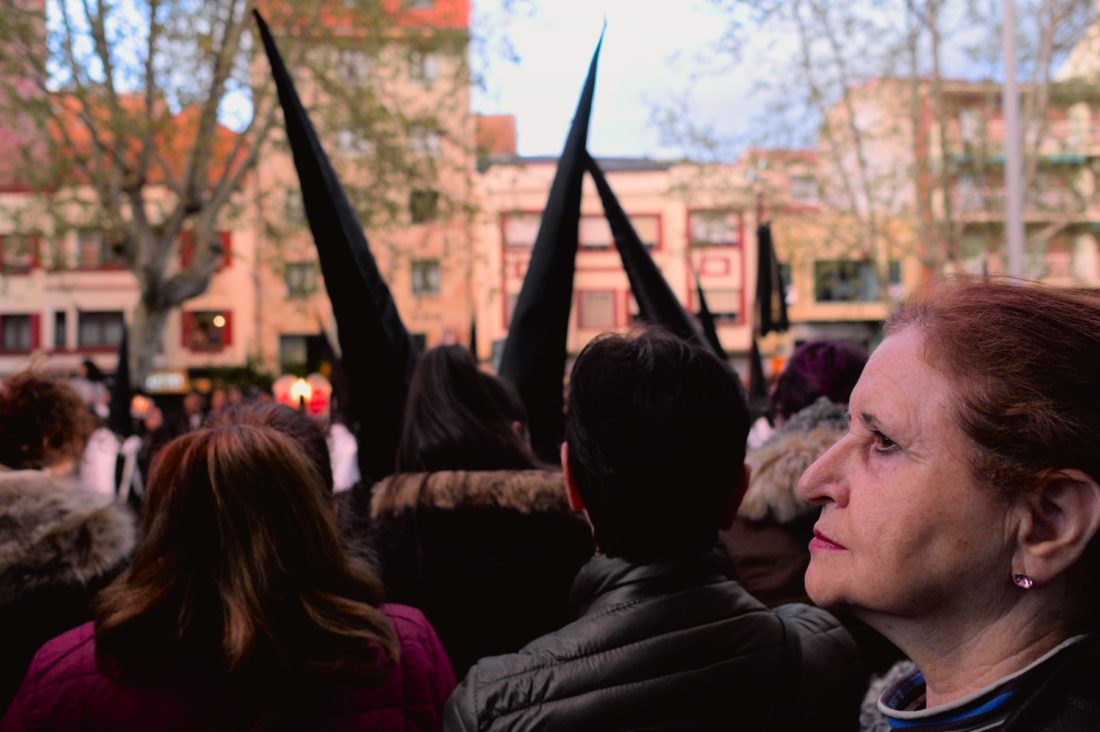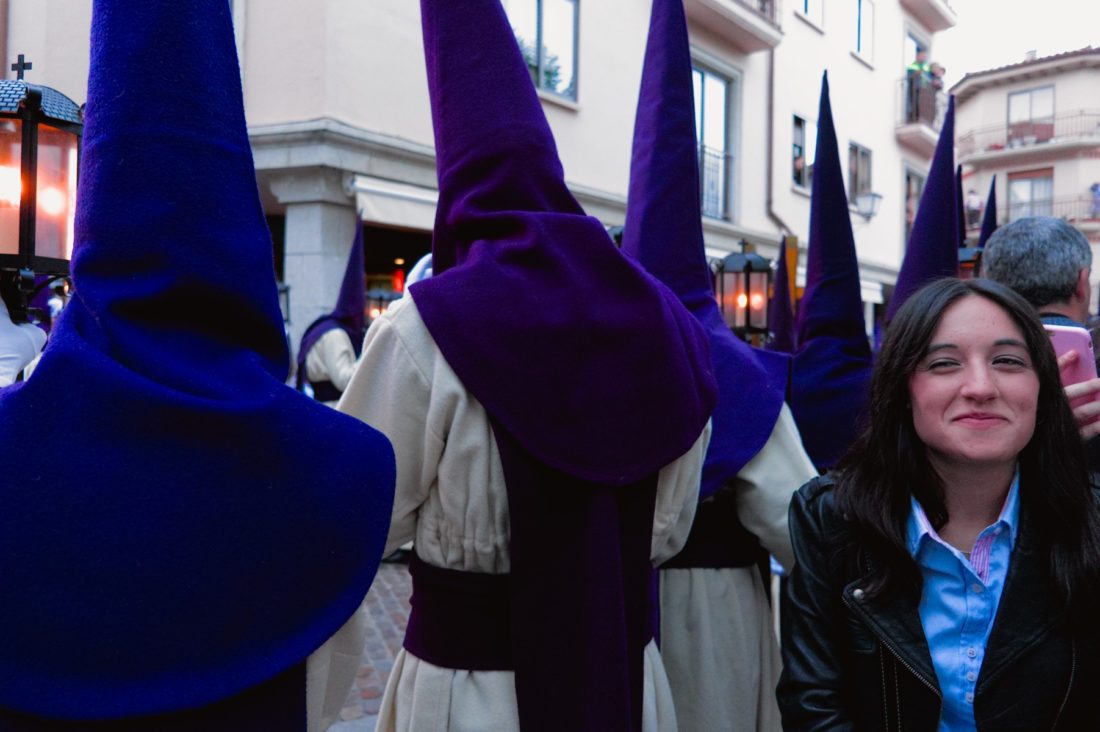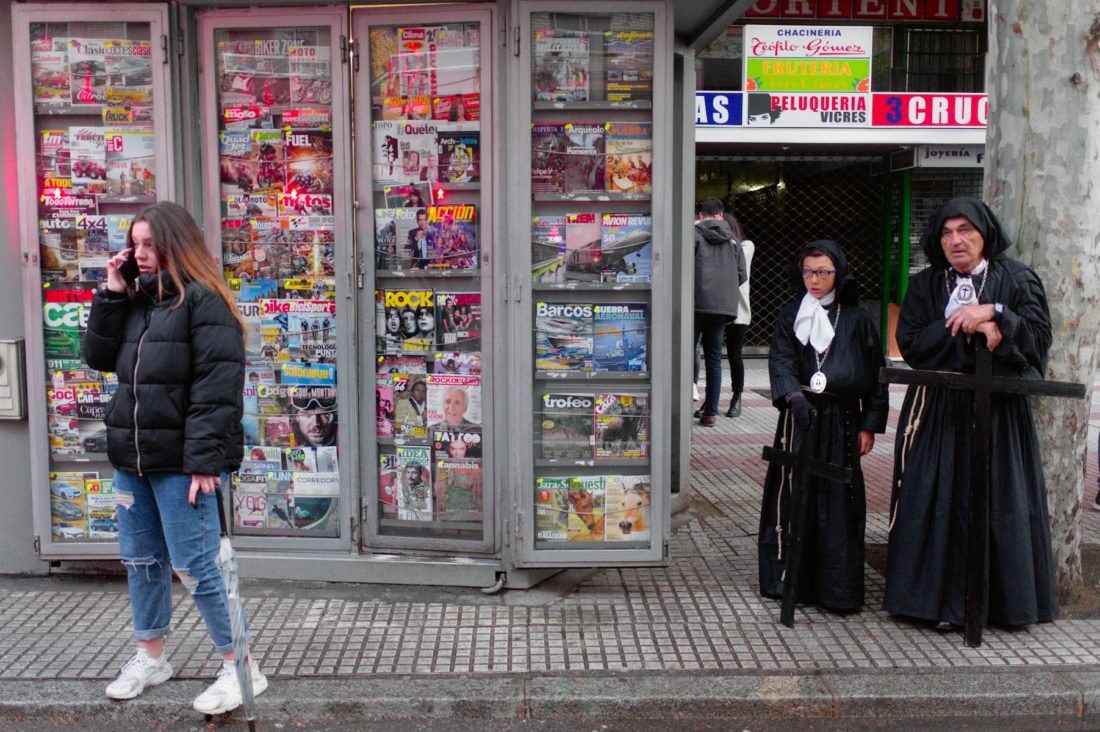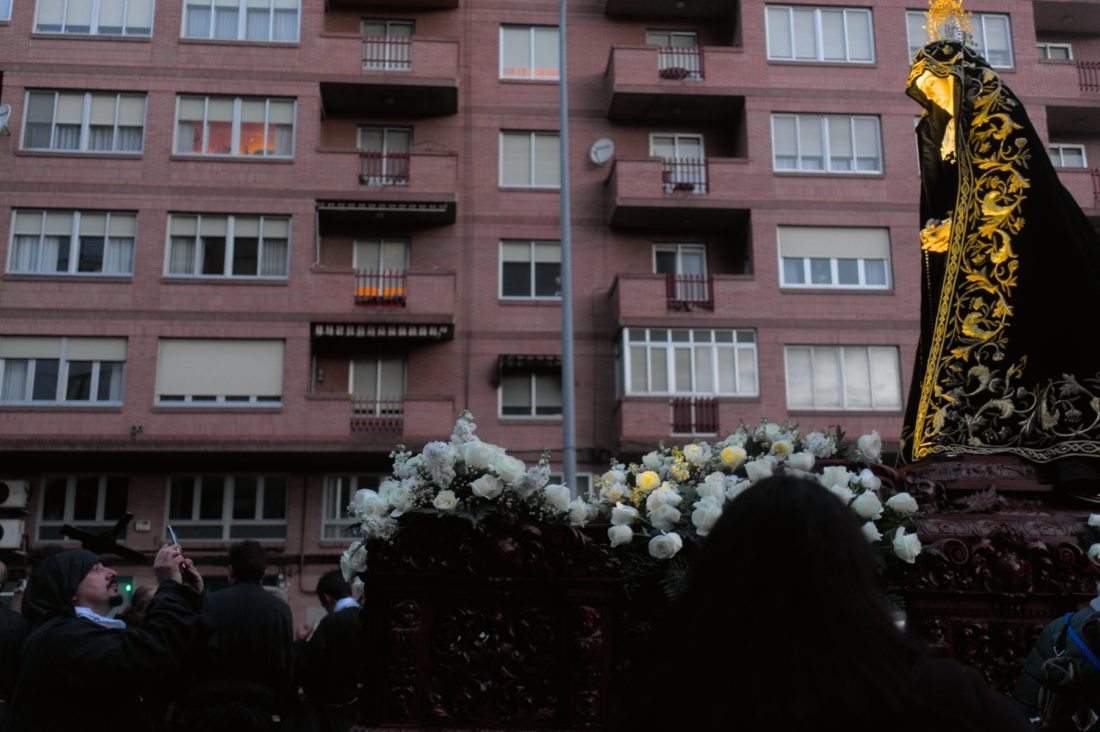 The actual processions of the Semana Santa, all of them, will proceed right after this.